Lighthouse is promoting PPP Service Field Test to improve the service level of high-accuracy positioning service (cloud and distribution service).
On this July, we test by using 1 Hz observation data uploaded from the automobile via the Internet and returned the positioning result in real time.
The location is the highway and the city area in the Tokyo metropolitan area.
For comparison, data was acquired simultaneously by multiple receivers, antennas, reference stations and positioning methods.
Through this test, we were able to obtain many benefits and challenges to use PPP for high speed mobile such as automobiles.
Especially in cloud high-accuracy positioning service, we improve algorithms based on knowledge learned from these field tests.
And it is quickly installed on the cloud server sequentially to improve the performance.
Several customers have started evaluating our cloud high precision positioning service as a trial use to consider contracts with us.
We welcome inquiries from companies interested in using this service.
システム構成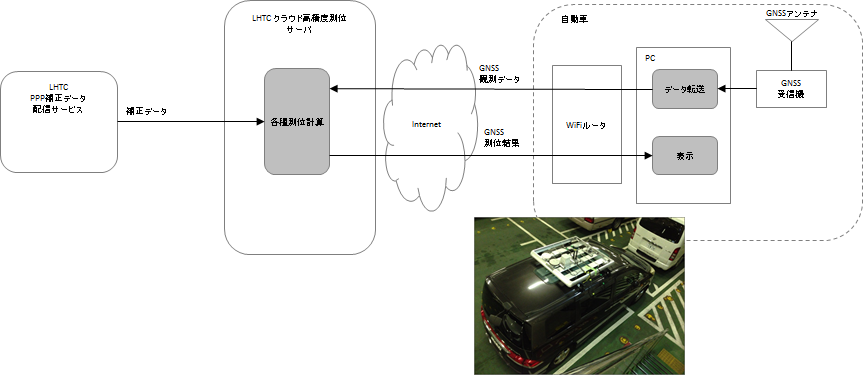 走行ルート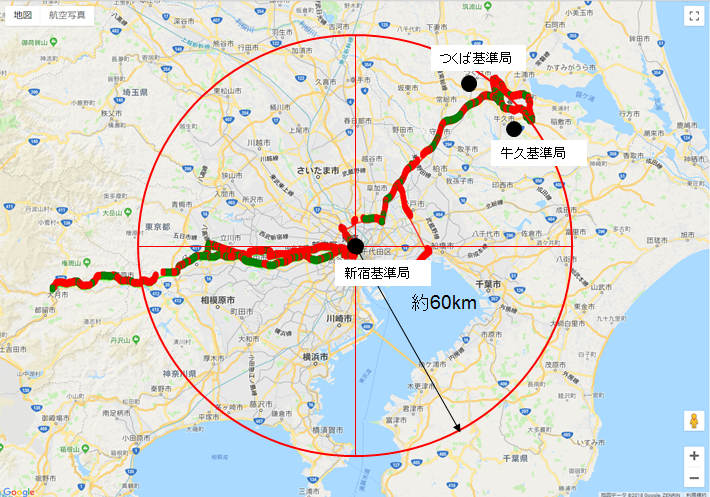 高速道路PPP水平精度